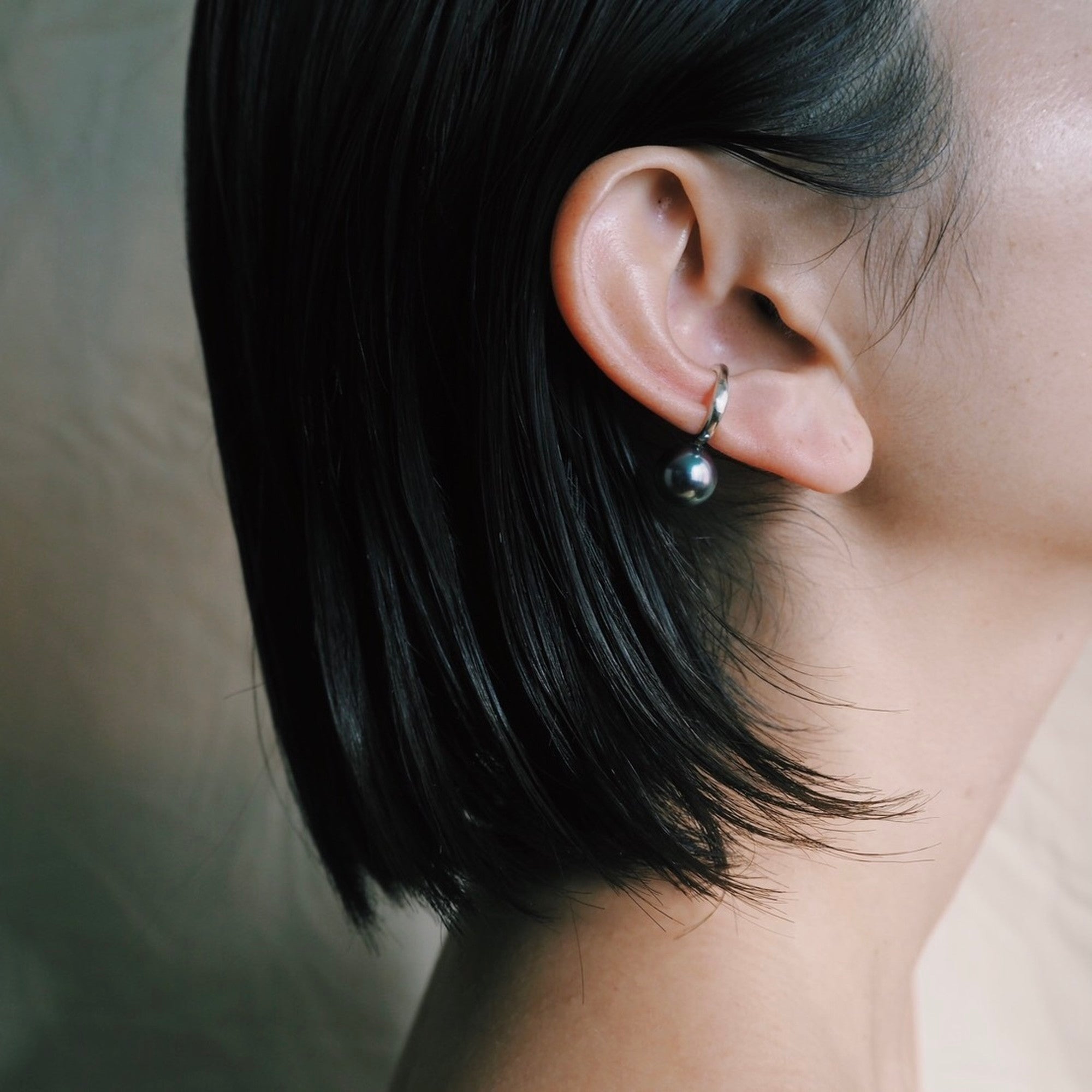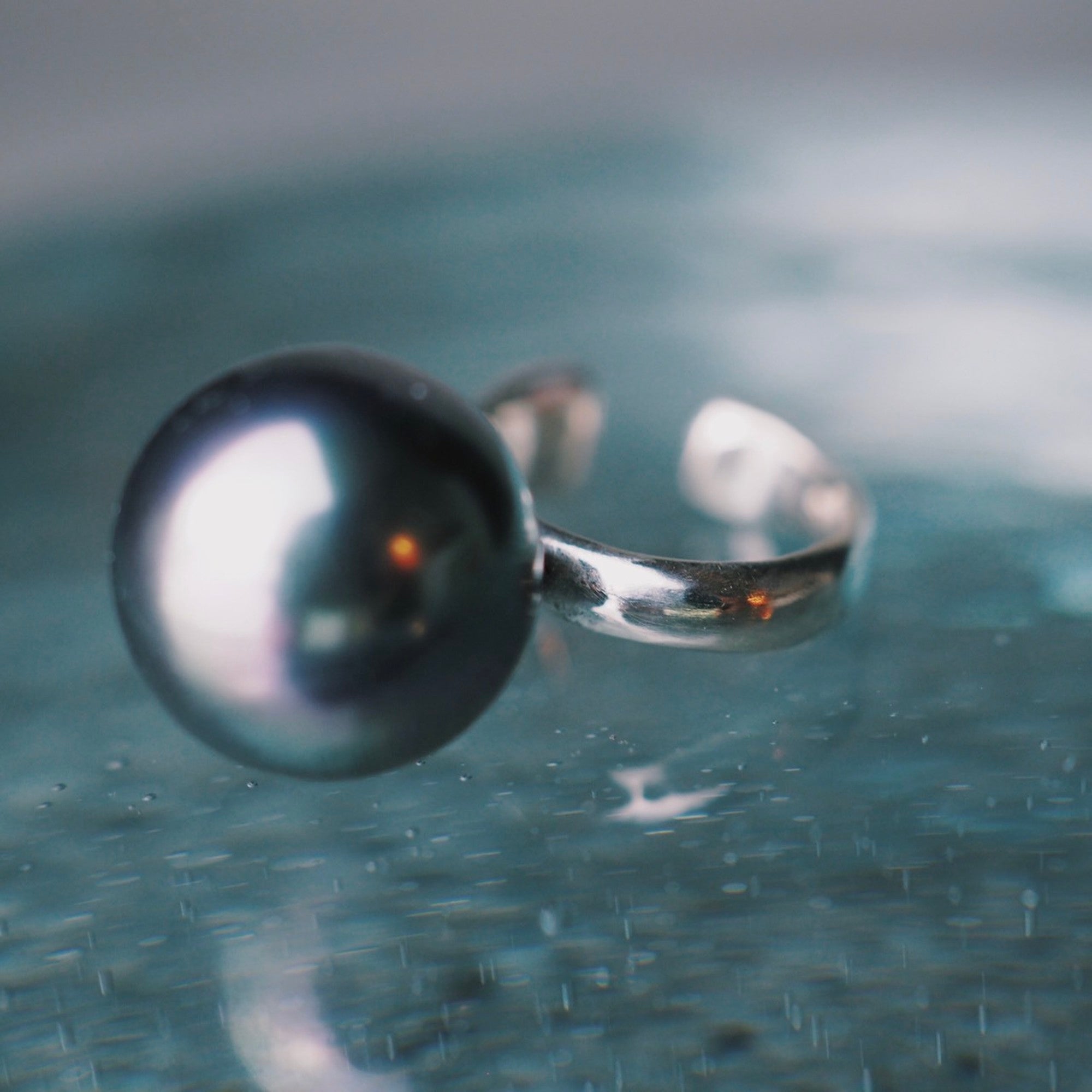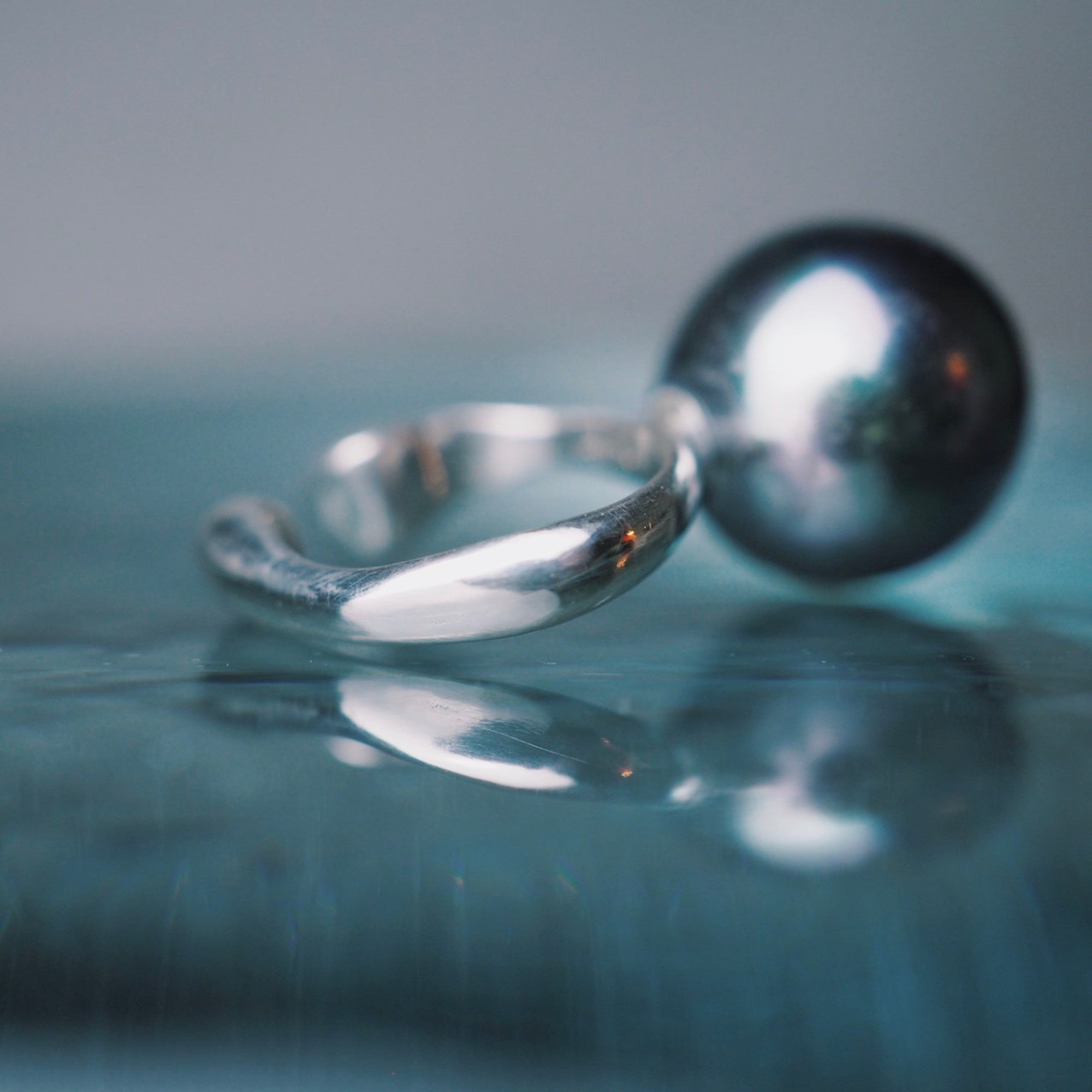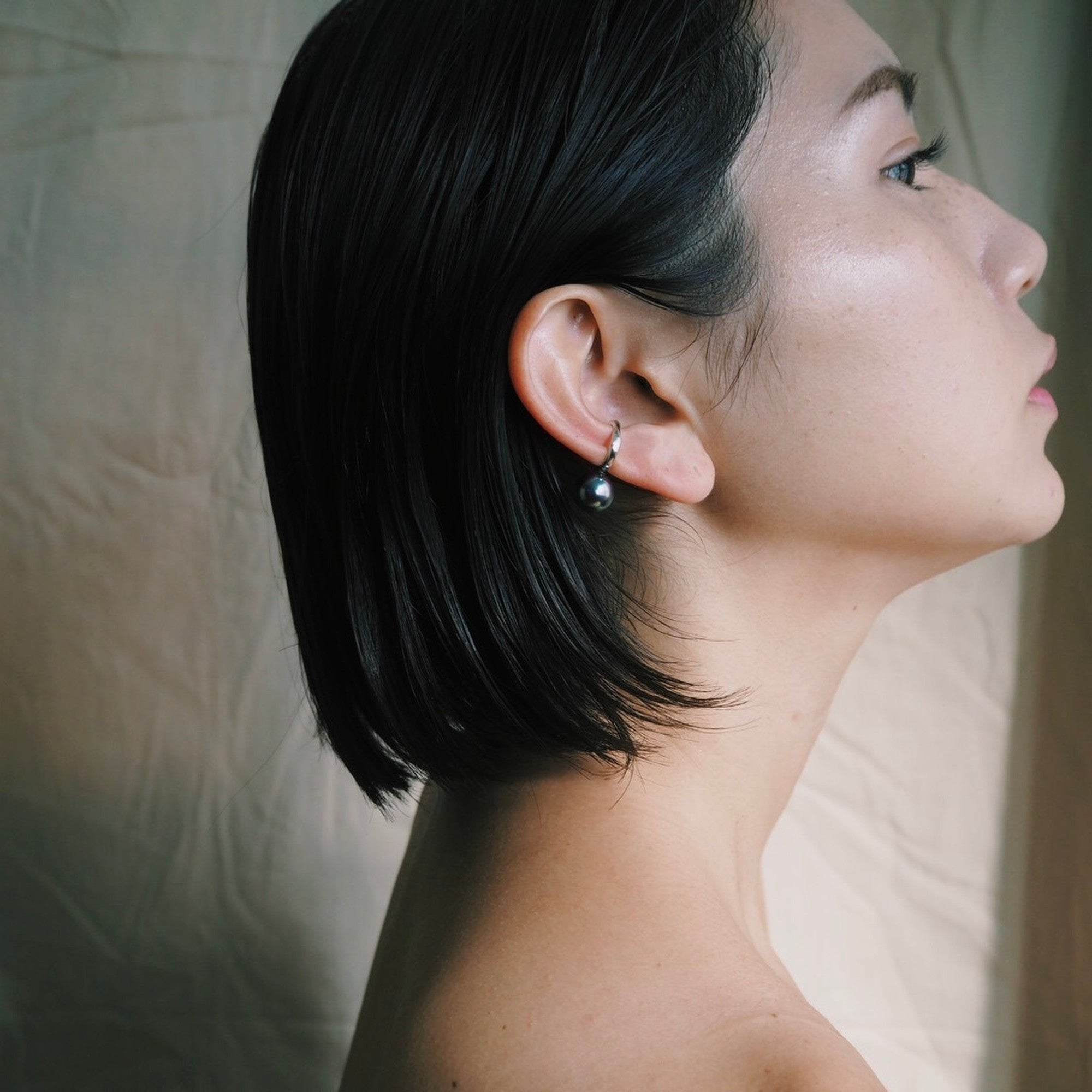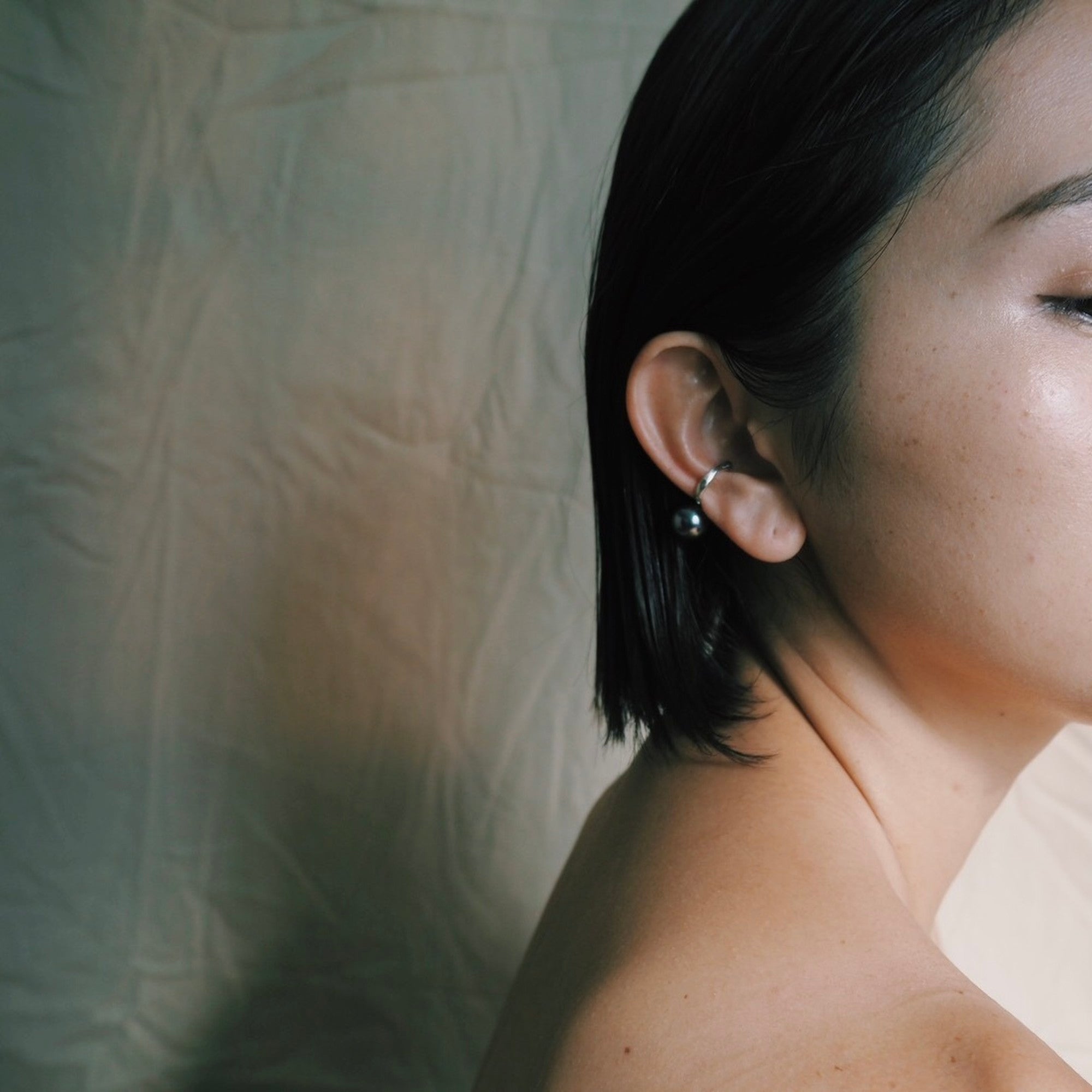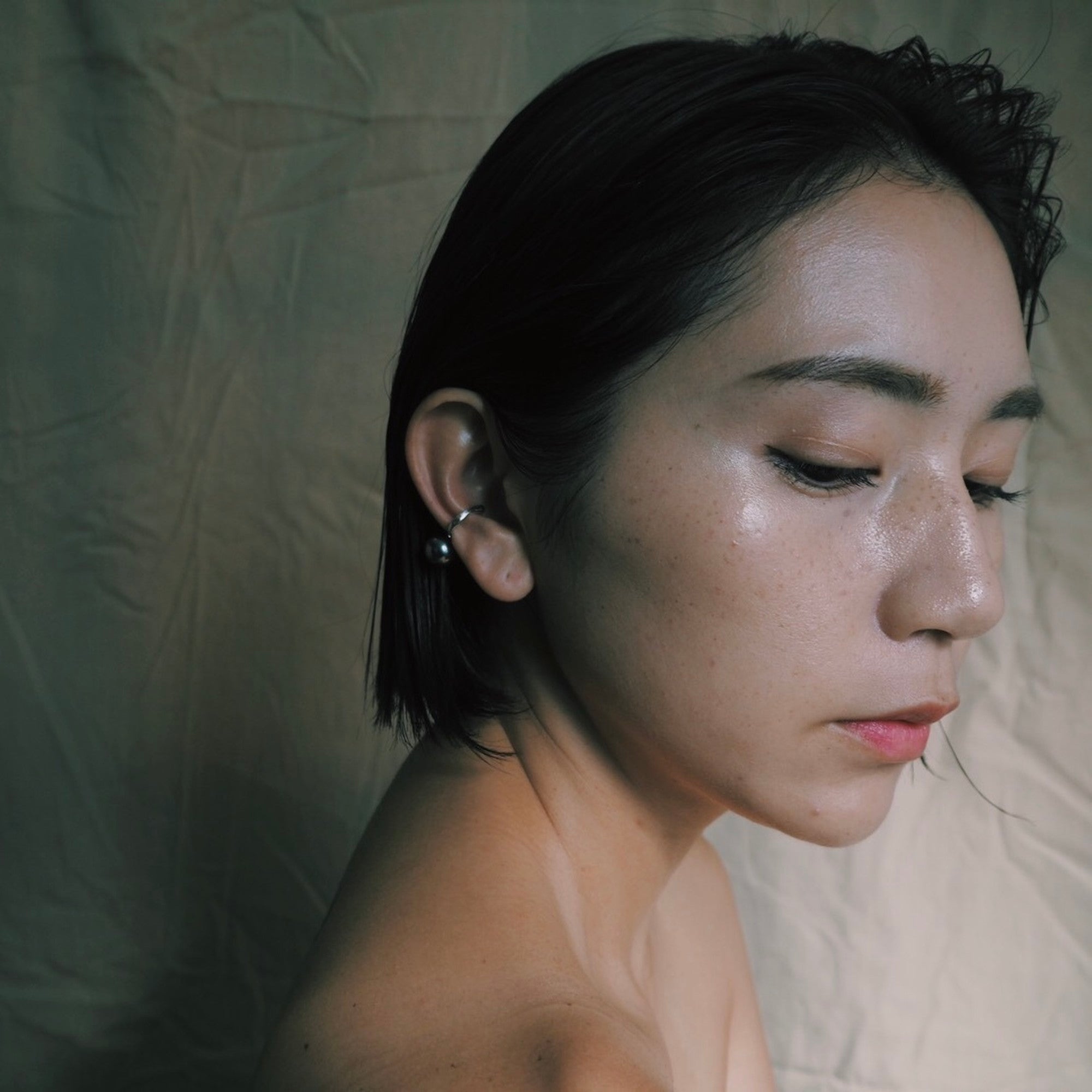 The popular ibitsu earcuff has been arranged even more delicately,
Plus the pearl, which is also a symbol of femininity.
Just put on the ear cuffs to instantly make your face look modern.
It is the item which is useful when there is one.
It is also recommended to stack with other earrings.
The slightly greenish peacock black gives a cool impression while retaining femininity.
It also fits perfectly with casual clothes.
*Please note that the color of the pearl may differ slightly depending on the lighting.
<material>
silver
The silver used for accessories is silver925.
Silver925 means that it contains 92.5% silver and the remaining 7.5% is mixed with metals such as copper.
If you wear silver accessories for a long time, they may turn black.
Many people think that this discoloration is caused by rust, but in fact, it turns black due to a reaction called sulfuration.
Sulfur components in the air, perspiration, hot spring components (hot springs without sulfur components do not react)
Sulfurization is the reaction of silver to blackening.
There is also a technique called "Ibushi" that makes silver black.
If you like a well-used atmosphere,
You can also enjoy the natural darkening while using it.
If you like a shiny state, cleaning will make it beautiful.
Wipe with the included silver cloth when cleaning.
We recommend that you store it in an airtight bag.
pearl
We use shell pearls.
What is shell pearl
It is a type of imitation pearl made to imitate a real pearl.
The same as used in cultured pearls,
It has a natural weight because it uses a natural shell core that is molded into a sphere.
Polishing the finish creates a luster and shine like an aurora,
It is characterized by having a brilliance similar to that of real pearls.
<size>
Length about 1.3cm
Width about 1cm
Width thick: about 0.3cm thin: about 0.15cm
Thickness about 0.1cm
Pearl 1cm
* After payment is confirmed, we will arrange the product shipment within a month and a half.
*Please note that all products are handmade, so the delivery date may vary depending on the production process.
*We cannot accept cancellations after the order has been confirmed.
*We cannot accept returns or exchanges after shipping is complete, except when the product is defective.